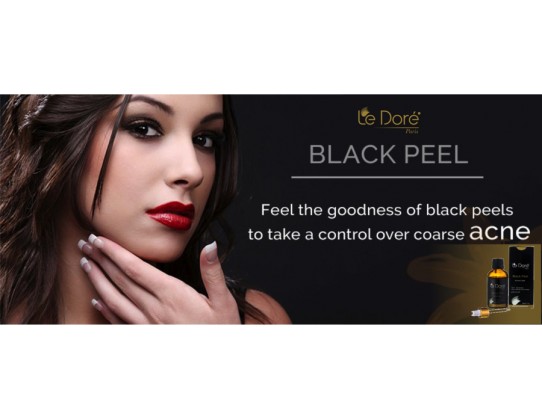 Best Way To Get Away From Acne- Le Dore Black Peel
23/11/2017 | Radius
According to a Medline epidemic study, 20% of young people have moderate to severe acne. While 64% and 43% of these patients have their acne persist into their 20's and 30's. According to a number of surveys, acne is still prevalent in adulthood and predominant in women, with the majority of these patients experiencing stressful facial scarring.
Acne Scars can be very embarrassing. In order to prevent such situation and look beautiful all your life.
Grab India's best anti-acne solution: Le Dore Black Peel with the strength of Acetic Acid, Jasmonic acid and Potassium iodide.

#skincare #skinsupplements #skinproducts #glutathione #collagen #marinecollagen #retinol #aceticacid #glutathionesupplements #chemicalpeels #exfoliate #healthcare #face #bodycare #wrinkles #darkspot #antiaging #skinwhitening #skintreatments #highabsorbtion #pills #dematology #cosmetics #glowingskin #flawlessskin #beautybloger #acnetreatment #brand #radiplex #ledoreparis